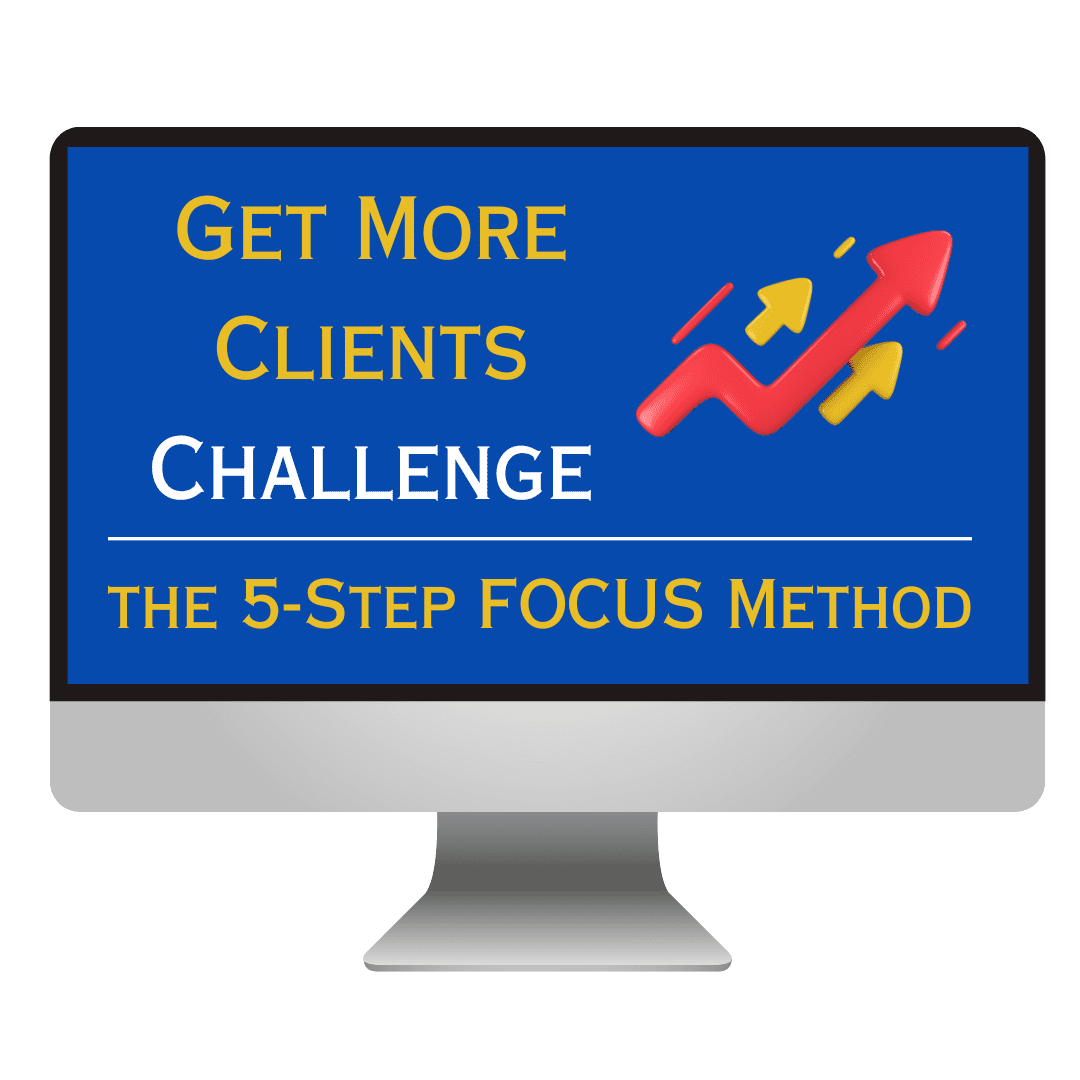 The Get More Clients Challenge
featuring the 5-step F.O.C.U.S. Method
When I first started my business I actually had no idea how to get clients. I tried following some generic Internet guru's advice just to find out I was stuck on the slow path to cash.
When I discovered that a simple series of steps could have people messaging me to sign up for my program I realized I'd been making it much harder than I needed to be.
In this challenge I will walk through the five steps that helped me bring in more clients and generated my first $1k profit!
BONUS:
30 social media posts with captions
A customizable habit tracker template